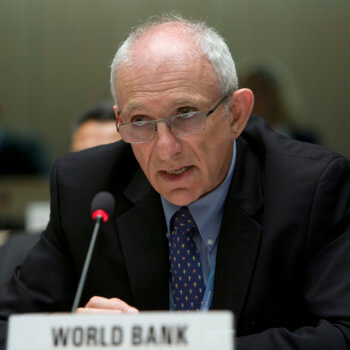 Julian Schweitzer, PhD
Prior to joining GIW, Julian Schweitzer had a distinguished career at the World Bank, with recent positions as Director of the Health, Nutrition and Population Department and Acting Vice President, Human Development Network. He has over thirty years of development experience with a focus on human development, and he has lived and worked in Asia, Latin America, Africa and East and Central Europe. His health sector interests include mhealth, health finance and health systems strengthening.
Dr. Schweitzer has served on the Board of a number of multilateral institutions and partnerships, including GAVI and the Global Fund. He chaired the Board of the Partnership for Maternal, Newborn and Child Health in 2009-10. He recently chaired the Finance Working Group for the UN Secretary General's Global Strategy for Women and Children's Health.
He holds a Ph.D. from the University of London and has authored a number of articles and essays on economic and human development.