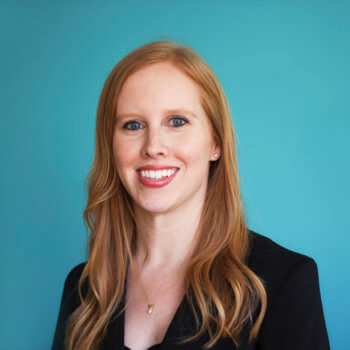 Katie Bowman
Katie received her master of international affairs degree from Columbia University's School of International and Public Affairs, where she focused on human rights and international development. She received her bachelor of arts degree with high distinction from the University of Virginia, where she graduated with a dual degree in French and foreign affairs.
Katie Bowman is an international development manager with over 8 years of experience leading projects across the globe, primarily in Sub-Saharan Africa. She is a proven leader in systems thinking and collaborative learning who believes firmly in adaptive, iterative approaches.
At Global Innovation Week, Ms. Bowman is a senior program officer on the Evaluation and Adaptive Learning team. In this role, she co-manages GIW's USAID-funded Rapid Feedback MERL (Monitoring, Evaluation, Research, and Learning) Program. In addition, she is focused on bringing her expertise in complex systems to GIW's Health Systems Strengthening Accelerator, through the evidence generation and adaptive learning component.
Throughout her career, Ms. Bowman has focused on using the principles of human-centered design to pilot innovative approaches to tackling global challenges. From working on HIV/AIDS programs in Kenya to analyzing barriers to legal reparations for victims of sexual violence in the Democratic Republic of the Congo, she has leveraged design research to unpack complex problems and test potential solutions.