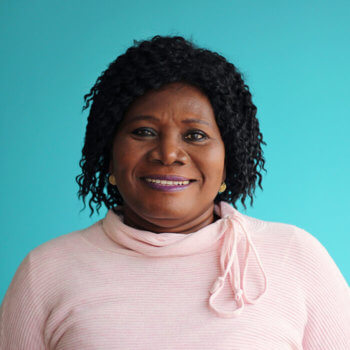 Linda Amarkai Vanotoo, MD
Dr. Vanotoo is a medical doctor who holds a master of tropical pediatrics degree from Liverpool School of Tropical Medicine, an executive masters' degree in business administration from Ghana Institute of Public Administration and is a PhD (public health) candidate from the University of Ghana. She speaks fluent English and a bit of French.
Linda A. Vanotoo is a medical doctor and public health specialist with over 30 years of experience in health systems management and strengthening. Her work has contributed significantly to innovative ways of addressing public health challenges in Ghana.
At Global Innovation Week (GIW), Dr. Vanotoo oversees the HSS Accelerator program in Ghana. She engages with stakeholders and plays a key role in shaping the strategic direction of the program. She leads the management and implementation of the work plan, serves as liaison between the HSS Accelerator and the USAID/Ghana mission, cultivates and manages relationships with key partners and acts as a mentor to the HSS Accelerator Ghana team.
Dr. Vanotoo has had an outstanding career in health delivery. Prior to joining GIW, Dr. Vanotoo was regional director of health service in Ghana where she supervised planning and implementation of public health activities such as immunization, disease surveillance and control and management of disease outbreaks. She supervised clinical services and led the establishment of a research unit for the region. Dr. Vanotoo also introduced an innovative system for providing maternal and reproductive health care and wrote a book that has been used by health institutions for training in care to pregnant women.