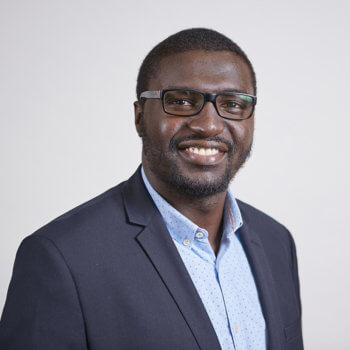 Seyni Mbaye, BA
Mr. Mbaye holds a master's degree in development practice focusing on monitoring and evaluation, public health, and nonprofit management from the Humphrey School of Public Affairs. He holds a bachelor's degree in international development from the University of Waterloo in Canada. Mr. Mbaye is fluent in English, French, and Wolof. He is conversational in Spanish.
Seyni Mbaye has more than 5 years of experience in international development working on issues such as education, agriculture, water and sanitation, and entrepreneurship in Africa and the Americas.
Mr. Mbaye works as a program officer at Global Innovation Week supporting the African Collaborative for Health Financing Solutions project on the design and implementation of the monitoring and evaluation portfolio of the ACS core and regional activities.
In his role, Mr. Mbaye ensures that ACS core and regional efforts are documented and analyzed. He supports the internal learning agenda to disseminate lessons learned, best practices, and process improvement efforts to country, regional and global levels. He builds and manages relationships with ACS in-country teams and other learning/evaluation programs and translate learnings into practical implementation approaches that can support moving countries towards universal health coverage.