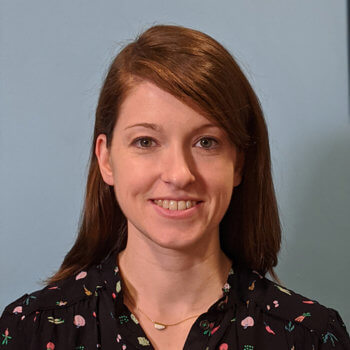 Abigail Conrad, PhD, BA
Dr. Conrad holds a PhD in anthropology from American University and a BA in anthropology from the University of Rochester.
Abigail Conrad is an anthropologist with 7 years of experience in research, evaluation, and program implementation with a focus on agriculture and nutrition.
At Global Innovation Week (GIW), Dr. Conrad is the learning and research advisor for USAID's Advancing Nutrition, the agency's flagship program in global nutrition. In this role, she leads the learning plan for the project.
During her career, Dr. Conrad has contributed to building the evidence base on what works in agriculture and nutrition programming. She has worked with program teams to incorporate evidence and learning into program design and adaptation.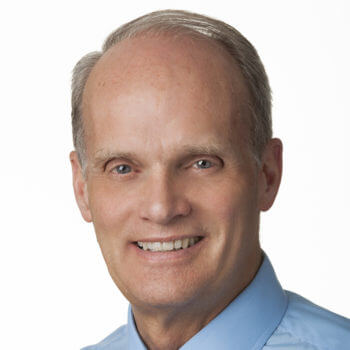 David de Ferranti, PhD
David de Ferranti holds a PhD in economics from Princeton University, with an Outstanding Dissertation Award, and a BA from Yale University, Phi Beta Kappa and Magna Cum Laude. He has written over 50 publications.
He founded Global Innovation Week Institute (GIW) in 2008 and was its first president and chief executive officer through August 2016. He is currently a senior advisor and also serves as chair of the board of directors.
Before GIW, Dr. de Ferranti spent 25 years at the World Bank. As a senior manager there, he served as the Bank's regional vice president for Latin America and the Caribbean at the World Bank, overseeing its work in that region, with responsibility for a $25 billion loan portfolio and a staff of 700 in 16 locations. Earlier, he headed the Bank's work in the social sectors (nutrition, health, education, population, and social safety net and protection programs), overseeing research, policy work, and financial operations to countries in Africa, Asia, Latin America, and Eastern Europe.
Prior to the Bank, Dr. de Ferranti was in the U.S. government, as the second-in-command of the 2,300 employee federal government agency responsible for the food and nutrition programs for low income households in the U.S. Before that, he spent 7 years at Rand, the think tank, leading policy research on US domestic programs.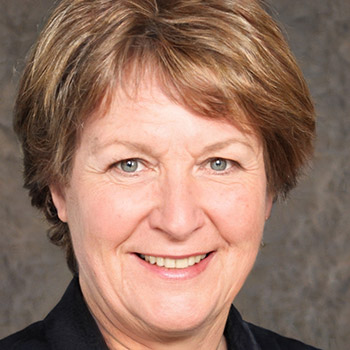 Roberta Brinton, PhD
Dr. Brinton has over 210 scientific publications including reports in the Proceedings of the National Academy of Science, Journal of Neuroscience and Nature Reviews, holds multiple patents co-founded a biotech company, mentored 22 graduate students, 17 postdoctoral fellows and 56 STAR students.
She was key in the development of a translational therapeutic development center to Cure Alzheimer's, CURx-AD. Under her leadership, she is building a consortium of internationally recognized experts in big data, neuroinformatics, pharmaco-economics, systems pharmacology, molecular design and development, inducible pluripotent stem cells, biomedical simulations of million neuron networks, regulatory affairs and reimbursement, clinical care of Alzheimer's disease and health policy. CURx-AD is bringing precision medicine to persons with Alzheimer's, to treat the right person, at the right time with right therapeutic. CURx-AD will be a global resource that will provide open access, open innovation and open opportunity to cure Alzheimer's disease.
A seasoned scientist pursuing answers to one of this century's greatest health challenges, Brinton has been recognized both nationally and internationally as a leader in the field. She was awarded USC Associates Award for Excellence in Teaching, "Scientist of the Year" by Alzheimer's Drug Discovery Foundation, "Woman of the Year" by the California State Senate, Remarkable Woman by USC, "Science Educator of the Year" by the Society for Neuroscience, Los Angeles Magazine "Woman of the Year", and U.S. News & World Report's "Ten Best Minds". For her outstanding work in promoting STEM careers among students of color, President Barak Obama presented her with one of the nation's highest civilian honors, the Presidential Citizens Medal.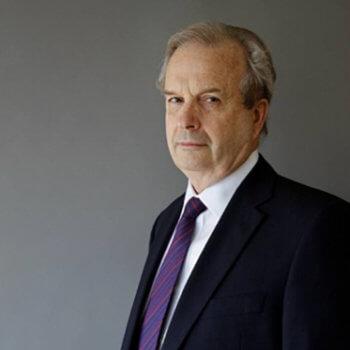 Davidson Gwatkin
Davidson Gwatkin is a Senior Associate at the Johns Hopkins Bloomberg School of Public Health. He serves as an adviser on health and poverty to the World Bank, UNICEF, and other agencies. From 2000-03, he was the World Bank's Principal Health and Poverty Specialist. Before joining the Bank, he had directed the International Health Policy Program, a cooperative effort between two American foundations, the World Bank, and the World Health Organizations to strengthen health policy research capacity in Africa and Asia. He had previously been with the Ford Foundation in New Delhi, New York, and Lagos; and with the Overseas Development Council in Washington, D.C.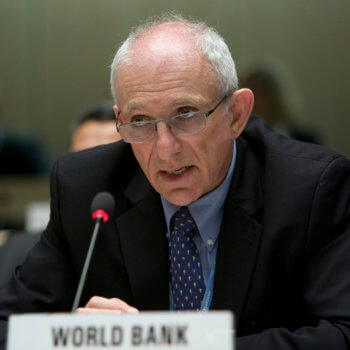 Julian Schweitzer, PhD
Prior to joining GIW, Julian Schweitzer had a distinguished career at the World Bank, with recent positions as Director of the Health, Nutrition and Population Department and Acting Vice President, Human Development Network. He has over thirty years of development experience with a focus on human development, and he has lived and worked in Asia, Latin America, Africa and East and Central Europe. His health sector interests include mhealth, health finance and health systems strengthening.
Dr. Schweitzer has served on the Board of a number of multilateral institutions and partnerships, including GAVI and the Global Fund. He chaired the Board of the Partnership for Maternal, Newborn and Child Health in 2009-10. He recently chaired the Finance Working Group for the UN Secretary General's Global Strategy for Women and Children's Health.
He holds a Ph.D. from the University of London and has authored a number of articles and essays on economic and human development.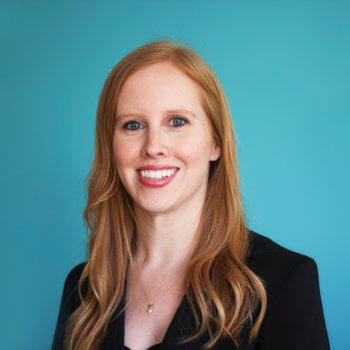 Katie Bowman
Katie received her master of international affairs degree from Columbia University's School of International and Public Affairs, where she focused on human rights and international development. She received her bachelor of arts degree with high distinction from the University of Virginia, where she graduated with a dual degree in French and foreign affairs.
Katie Bowman is an international development manager with over 8 years of experience leading projects across the globe, primarily in Sub-Saharan Africa. She is a proven leader in systems thinking and collaborative learning who believes firmly in adaptive, iterative approaches.
At Global Innovation Week, Ms. Bowman is a senior program officer on the Evaluation and Adaptive Learning team. In this role, she co-manages GIW's USAID-funded Rapid Feedback MERL (Monitoring, Evaluation, Research, and Learning) Program. In addition, she is focused on bringing her expertise in complex systems to GIW's Health Systems Strengthening Accelerator, through the evidence generation and adaptive learning component.
Throughout her career, Ms. Bowman has focused on using the principles of human-centered design to pilot innovative approaches to tackling global challenges. From working on HIV/AIDS programs in Kenya to analyzing barriers to legal reparations for victims of sexual violence in the Democratic Republic of the Congo, she has leveraged design research to unpack complex problems and test potential solutions.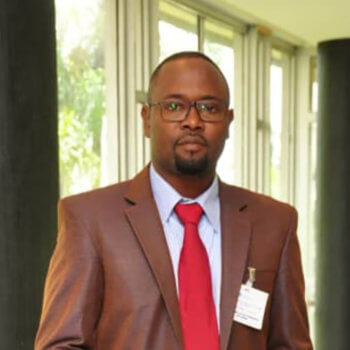 Léandre Hounhoui
Mr. Hounhoui is currently finishing his master's degree in planning and project management. His working language is French. He also speaks English.
Léandre Hounhoui has over a decade of experience in planning, programming, monitoring and evaluation in the health sector.
He is the technical advisor in health financing at Global Innovation Week for the African Collaborative for Health Financing Solutions project in Benin where he supports the country team on all aspects of work related to health financing. Mr. Hounhoui focuses on collaboration, facilitation, and coaching with stakeholders to ensure learning and documentation of successes and milestones. The objective is to support Benin in extending health insurance to attain universal health coverage.
Before GIW, Mr. Hounhoui was involved in the production of health accounts from 2012-2015 in Benin. He had led the country's team for data collection and processing for the production of health accounts in 2016 and 2017. He is considered an expert in health financing. His major achievement in the field is participating in a study on cost simulation during the implementation of the health insurance component of the ARCH (Insurance for the Strengthening of Human Capital) Project.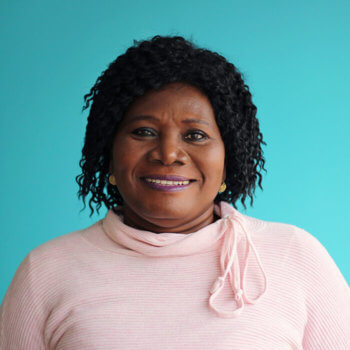 Linda Amarkai Vanotoo, MD
Dr. Vanotoo is a medical doctor who holds a master of tropical pediatrics degree from Liverpool School of Tropical Medicine, an executive masters' degree in business administration from Ghana Institute of Public Administration and is a PhD (public health) candidate from the University of Ghana. She speaks fluent English and a bit of French.
Linda A. Vanotoo is a medical doctor and public health specialist with over 30 years of experience in health systems management and strengthening. Her work has contributed significantly to innovative ways of addressing public health challenges in Ghana.
At Global Innovation Week (GIW), Dr. Vanotoo oversees the HSS Accelerator program in Ghana. She engages with stakeholders and plays a key role in shaping the strategic direction of the program. She leads the management and implementation of the work plan, serves as liaison between the HSS Accelerator and the USAID/Ghana mission, cultivates and manages relationships with key partners and acts as a mentor to the HSS Accelerator Ghana team.
Dr. Vanotoo has had an outstanding career in health delivery. Prior to joining GIW, Dr. Vanotoo was regional director of health service in Ghana where she supervised planning and implementation of public health activities such as immunization, disease surveillance and control and management of disease outbreaks. She supervised clinical services and led the establishment of a research unit for the region. Dr. Vanotoo also introduced an innovative system for providing maternal and reproductive health care and wrote a book that has been used by health institutions for training in care to pregnant women.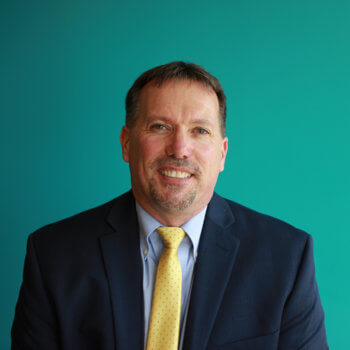 Michael Geller, BS
Mr. Geller holds a BS in management of information systems from Concordia College and is a Program Management Institute-certified project management professional. Additionally, he has acquired several industry technical certifications.
Michael Geller brings nearly 30 years of information technology operations and maintenance experience in systems and network engineering and project management for NGO and for-profit organizations. Mr. Geller has directed systems, network and data communications operations and technical program management supporting the U.S Government Department of Defense and private sector entities.
At Global Innovation Week, Mr. Geller is director of information technology and is responsible for the leadership, management and direction of information technology operations. Mr. Geller provides oversight for all aspects of GIW's technology infrastructure management and control, systems support and maintenance, technology research and procurement and co-development of operational guidelines, standards and procedures. Mr. Geller is charged with developing, operating and maintaining GIW's domestic and international computing, network and communications platforms and services. Mr. Geller also provides strategic technology planning, directing remedial action and providing technical operational decision-making to fulfill GIW's mission.
Prior to joining GIW, Mr. Geller led systems engineering and administrator staff as the IT operations manager for the Association for Supervision and Curriculum Development (ASCD). During his tenure at ASCD he managed the association's implementation efforts, provided oversight and recommendations for continuous improvement and developed standards for technology programs, including training.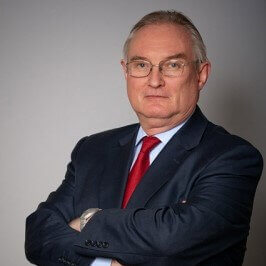 Nicholas Burnett, MA, PhD
Nicholas Burnett is a senior fellow at Global Innovation Week (GIW), a Special Professor of International Education at Nottingham University, chair of the Board of UNESCO's International Institute for Educational Planning, and on the NORRAG Consultative Committee, the Advisory Board of the Global Business School Network and the Board of Americans for UNESCO.
He now focuses on pragmatic and innovative approaches to important but neglected topics in education, including out-of-school children, adult illiteracy, innovative finance, ECD finance, non-state education and the provision of global public goods. As managing director, he founded and ran GIW's education program (2010-17), and has also served on the staff of the International Commission on Financing Education Opportunity (2016), been a visiting professor at Hiroshima University (2014-15), UNESCO's Assistant Director-General for Education (2007-09), Director of the Education for All Global Monitoring Report (2004-07), head of his own small consulting firm (2001-03), and a World Bank staff and manager (1983-2000).
He was educated in economics at Oxford (BA), Harvard (Henry Fellow) and the Johns Hopkins University School of Advanced International Studies (MA, PhD).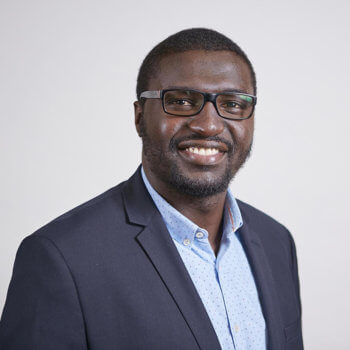 Seyni Mbaye, BA
Mr. Mbaye holds a master's degree in development practice focusing on monitoring and evaluation, public health, and nonprofit management from the Humphrey School of Public Affairs. He holds a bachelor's degree in international development from the University of Waterloo in Canada. Mr. Mbaye is fluent in English, French, and Wolof. He is conversational in Spanish.
Seyni Mbaye has more than 5 years of experience in international development working on issues such as education, agriculture, water and sanitation, and entrepreneurship in Africa and the Americas.
Mr. Mbaye works as a program officer at Global Innovation Week supporting the African Collaborative for Health Financing Solutions project on the design and implementation of the monitoring and evaluation portfolio of the ACS core and regional activities.
In his role, Mr. Mbaye ensures that ACS core and regional efforts are documented and analyzed. He supports the internal learning agenda to disseminate lessons learned, best practices, and process improvement efforts to country, regional and global levels. He builds and manages relationships with ACS in-country teams and other learning/evaluation programs and translate learnings into practical implementation approaches that can support moving countries towards universal health coverage.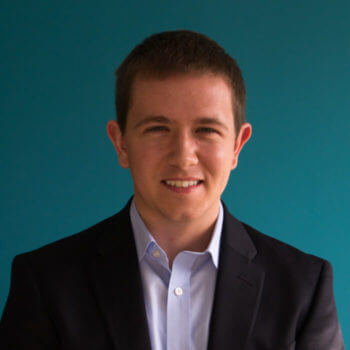 Taylor Salisbury, MA, BA
Mr. Salisbury holds an MA in international development and a BA in international political economy from Georgetown University. He speaks English, Thai and Lao.
Taylor Salisbury has over five years of experience working in education and program evaluation in South Asia, Southeast Asia and sub-Saharan Africa.
Now a program officer with GIW's evaluation and adaptive learning practice, he works in Tanzania where he assists the Market Shaping team with data work to increase access to treatment for childhood pneumonia; most recently analyzing the results of a survey on Tanzania health facilities.
Before joining GIW, Mr. Salisbury was a field coordinator in Ethiopia and Zambia for the World Bank Africa Gender Innovation Lab. As part of this work, he managed research activities for impact evaluations focusing on labor markets, vocational skills training and women's entrepreneurship. He also previously worked in Ghana on an evaluation of the national apprenticeship program. As a Peace Corps volunteer in Thailand from 2011 to 2013, Mr. Salisbury taught in two rural Thai schools and facilitated teacher training.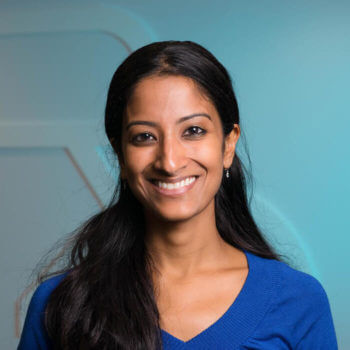 Vidya Putcha, MA, BA
Ms. Putcha holds a master's in international relations and international economics from the School of Advanced International Studies at Johns Hopkins University and a BA in development studies from Brown University. She speaks English and Telugu.
Vidya Putcha is an education specialist with seven years of experience implementing programs and carrying out research to inform early education policymakers, funders and program managers in low- and middle-income countries.
As a senior program officer for GIW's education portfolio, she leads projects on early childhood development related to supporting and strengthening the early childhood workforce, and increasing financing for early childhood development services. This often involves strategic guidance for policymakers, funders and implementers on topics such as tracking investments, standards, and training and professional development.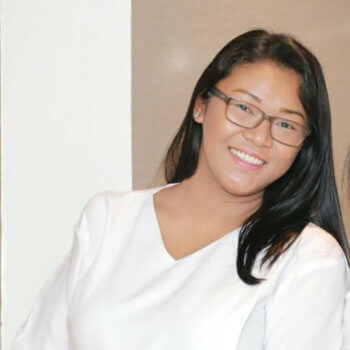 Yosinda Arsy Iblanarisa
Ms. Iblanarisa holds a bachelor's of science in law degree from Bhayangkara University. She speaks fluent English.
Yosinda Arsy Iblanarisa leads programs and builds new relationships for Global Innovation Week (GIW) in Indonesia. Her work focuses on risk mitigation documentation, analyzing changes on enabling factors, stakeholder management, knowledge management, monitoring and evaluation and reporting. She plays a key role in program oversight and quality assurance to support GIW's Indonesia health financing initiatives.
Before joining GIW, Ms. Iblanarisa worked at Palladium International Indonesia in strategic health purchasing as program coordinator and served as the key liaison to the ministry of health, national health insurance agency and other ministerial offices in Indonesia.